Counselling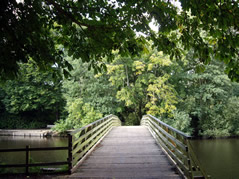 Is living the life you really want blocked by depression, anxiety, addiction or other problems?
Step into the resourceful you
Counselling and emotional health - our viewpoint
You are essentially capable, resourceful and OK
If you could have done it alone, you would have already done so
With our assistance, you can clarify the underlying problem
We bring experience and skill, combined with effective short, or longer term approaches
We offer a healing relationship - a vital ingredient according to research
You create change and explore your own goals within the safety of this supportive and confidential relationship



Do you have problems with?                                                   

Managing emotions
Depression
Anxiety or fear
Trauma
Relationships
Addiction
Phobia
Spirituality/meaning of life




Our ways of working:

 

Person Centred counselling
EMDR (Eye Movement Desensitisation and Reprocessing)
CBT (Cognitive Behaviour Therapy) methods
Affect Management Skills Training
Coaching skills
Psychosynthesis
Together we will create your solutions, and the outcomes you really prefer.